Please note:
This post was published over a year ago, so please be aware that its content may not be quite so accurate anymore. Also, the format of the site has changed since it was published, so please excuse any formatting issues.
I came home a couple of days ago to find this: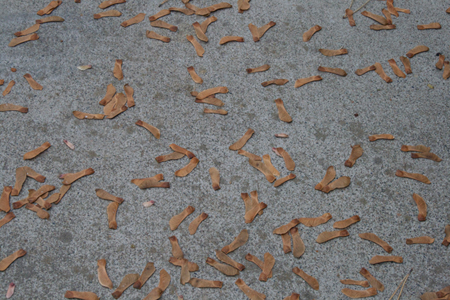 The entire yard and driveway are covered in these seed pods. They really suck. They're nearly impossible to rake up, because they slip through the tines of the rake. They can be moved off of the concrete fairly easily with the blower or a broom, but they stick in the grass pretty well.
Has anyone had to deal with these before? Does anyone have any tips or know any tricks?
0
People like this. Be the first!