Please note:
This post was published over a year ago, so please be aware that its content may not be quite so accurate anymore. Also, the format of the site has changed since it was published, so please excuse any formatting issues.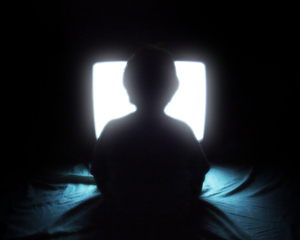 Continuing with my theme of posts about television, today's post has to do with T.V. show scheduling and is aimed directly at the networks themselves. With all the power the Internet has granted us, I can't understand why the networks don't publish RSS feeds of their programming. For me, this little annoyance was especially pointed during the mid-season break a couple of months ago. All of a sudden, the networks starting airing reruns of the shows we were watching instead of new episodes—if they ran the shows at all.
This is not only annoying for viewers, but is rather confusing. Is the season over? Has the show been canceled? When will new episodes be available again? If only there were some way for viewers to get regular updates about their favorite shows…
I realize that there is already a method in place for getting updates: watching T.V. will expose you show promos. But the number of viewers like me – people who watch T.V. online -Â is ever-increasing. We don't see the weekly prime time promos, so we don't know what episode is going to be on next week. Also, the networks can't assume that people are going to sit idly by and watch reruns; I suspect that when someone sees a rerun of their show is on, they're likely to change the channel.
Providing RSS feeds would be a simple method of distributing show schedules to even moderately savvy viewers, and there are many options for what to offer. For example: all upcoming episodes of a show, only new upcoming episodes of a show, or "the fire hose" -Â every upcoming episode of every show from the network. Implementing all of these different feeds would be inexpensive initially, and in the long run, the cost in time and money would be nearly non-existent. If free isn't enough to convince the network bean counters, banner ads could be sold in the feeds, thereby not just paying for the feeds themselves, but actually making money for the network.
As it stands, none of the networks currently offer RSS feeds of any kind, and TV Guide and TitanTV don't offer them either. The networks are notoriously slow at adopting new technology, so it will probably be a while before we can hope to see something like this. If anyone from the networks reads this, contact me and I'll help get you set up!
0
People like this. Be the first!