Please note:
This post was published over a year ago, so please be aware that its content may not be quite so accurate anymore. Also, the format of the site has changed since it was published, so please excuse any formatting issues.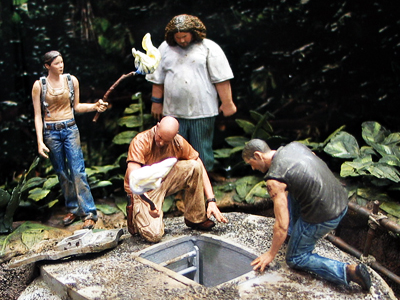 The new seasons of T.V. shows have me totally lost.
Because of the writer's strike, which concluded just over a year ago, nearly every T.V. show that wasn't in syndication got pushed off by a year (even if it didn't need to be). The reason the networks did this was because they didn't know how long the strike would last, and they didn't want to run out of episodes partway through the season. As a result, they simply stopped the shows and canceled the rest of the season. They even pushed off pilots for new shows.
Besides being kind of annoying, the big problem that I'm having with my shows – now that they've resumed – is that I have no idea who certain characters are, even though I know I should.
Before you read on, be aware that there might be some spoilers below.
For example, in Lost, when Ben is in L.A. he goes to a church to see an older woman. The way the scene is shot and edited, it's clear that I'm supposed to be shocked when they reveal the woman's identity. She does look vaguely familiar, but I don't know if she's from an episode in one of the previous seasons, or if I just recognize her because she's an actor and probably appeared in something else.
I've had a similar problem with 24. From the way the show is written, I guess I'm supposed to remember Colonel Dubaku, but honestly, I don't. Was he in a previous season? Was he in that weird little 2 hour long mini-episode, 24: Redemption? (The answer, by the way, is that he is from 24: Redemption. I looked it up.)
The same thing has happened with a character in Heroes. Seriously, it's pretty frustrating.
0
People like this. Be the first!