Please note:
This post was published over a year ago, so please be aware that its content may not be quite so accurate anymore. Also, the format of the site has changed since it was published, so please excuse any formatting issues.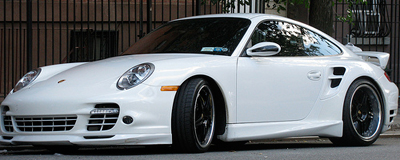 There's a guy who parks his Porsche at a parking meter across the street from our building nearly every day, and nearly every day he gets a parking ticket. We all wonder why he doesn't just feed the meter, since doing so would save him over $10 a day. We joke that he must be doing his part to boost the economy.
This morning we saw a sure sign that everyone is being hit hard by the economic crisis in our country: Porsche guy put money in the meter. None of us had ever seen him do it before, and everyone crowded around my window when I announced it to the office. Although I haven't seen him plug the meter since then, he doesn't have a ticket on his windshield yet.
0
People like this. Be the first!