Please note:
This post was published over a year ago, so please be aware that its content may not be quite so accurate anymore. Also, the format of the site has changed since it was published, so please excuse any formatting issues.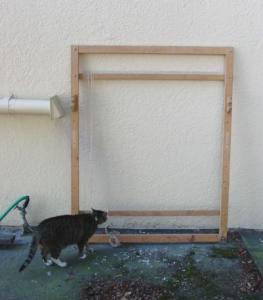 I was looking around on craigslist today and I found that image. I laughed out loud. The picture is supposed to illustrate the loom that someone in Seattle is (or was) giving away for free. I hadn't expected to see the cat, but I think it's integral to the picture.
0
People like this. Be the first!