Please note:
This post was published over a year ago, so please be aware that its content may not be quite so accurate anymore. Also, the format of the site has changed since it was published, so please excuse any formatting issues.
Well, I've managed to simmer down a bit. Morah and I are talking, and that's good. We'll see what happens.
I was poking around on the Internet the other day (do you ever read people's Blogs and wonder how they ended up finding the crap they link to?) and I saw an interesting looking ad, so I clicked on it. It took me a page called American Singles (or something like that), which was rather unexpected based on the ad. Their site then popped up an ad for Matchmaker.com that wanted you to enter your zip code and the sex of the people you're interested in meeting. I thought, "What the hell?" and entered my info. What I found was interesting, indeed. The results all included pictures and, scanning through them, I found the following two people: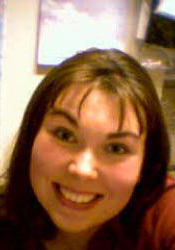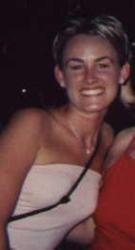 The first girl is named Jennifer (I think) and the other girl is Chantel. I know them because I go to school with them. Now I can say that real people actually do use such services.
Speaking of singles sites, I got two e-mails today that blew me away. It's pretty normal for me to get junk mail, so I go through =every= e-mail and block the offending sender's address. While this is somewhat tedious, I'm preventing myself from having to sift through hundreds of useless e-mails looking for the one or two from people I actually want to hear from. I normally get ads for any number of services; pornography being no exception. Today, however, porn-spam got smarter. I received two e-mails from lauramross@excite.com. The first was as follows:
[SNIP]
Date: 2/20/2003 2:56:43 PM
To: mwproductions@hawaii.com
From: "lauramross@excite.com"
Subject: Laura from Match.com!
Hello… I hope you still remember me, you sent me a message on Match.com a while back. Well I could not get back to you then because I started dating someone. It didn't work as well as I thought it would so I am single again. ")
My ad/profile is expired now but I recall reading yours. You seemed like my type, and it also sounded like we had alot in common.
I love to joke and have fun. I am open and honest and upfront, and very down to earth. Guys tell me that I am pretty blunt, but I figure that's the best way to be. I think that most often, relationships are for the wrong reasons, and then… all that is left are bitter feelings. I'm not like that at all… I am an open and honest girl and am very comfortable with everything about myself. Send a picture if you have one because I don't remeber seeing one on the website.
Now that I am back in the dating scene, I decided to write back to you. I will attach my pic so that you can see if you remember me.
I'd love to get together sometime… What are your plans for the weekend? How about then? So I guess that it all depends on if you attracted to me or not. I am sure you won't be disappointed though. Well… I am very exited about the possibilities of me and you!
This is getting pretty long and I don't want to bore you so I will stop now.
Write back soon !!
Laura =)
attachment <<>>
UNABLE TO DISPLAY IMAGE
[/SNIP]
The second e-mail read:
[SNIP]
Date: 2/20/2003 4:35:56 PM
To: mwproductions@hawaii.com
From: "lauramross@excite.com"
Subject: It's Laura again.
Hi, it's Laura again =)
The email that I last sent you came back to me with an error. It shows that the attachment that I sent did not go through? Huh, that's odd! Anyways, here is a link to my personal homepage but please promise to keep it discreet. http://www.5mbfreehost.com/laurashomepage
I will see you soon… Let me know what you think K! Laura xoxo!
[/SNIP]
Don't forget that I grew up in the advertising industry where some of the best ad-minds in the world were working. I was exposed to these people regularly, so I have a pretty good idea of what makes an ad great. While this ad wouldn't pass muster, I'm certainly impressed at the lengths taken to disguise its validity. Even I was temporarily fooled. What threw me was that I used to have a profile on Match.com and it's not unreasonable to think that I may have talked to someone and been in this situation.
Anyway, I've been thinking about how clever this is all day. I guess I'm just silly.
0
People like this. Be the first!