Please note:
This post was published over a year ago, so please be aware that its content may not be quite so accurate anymore. Also, the format of the site has changed since it was published, so please excuse any formatting issues.
Phoenix brought over the excellent DVD for Dr. Horrible's Sing-Along Blog. The disc has the typical FBI warning at the beginning, but a few seconds into the warning, the image starts getting fuzzy. Then the image below pops up. You can't pause the video at that point, so we had to take a picture of it, which I present to you here.
UPDATE: Phoenix kindly sent me a better version of the ELE warning, as well as the FBI warning so you can compare the two. Thanks Phoenix!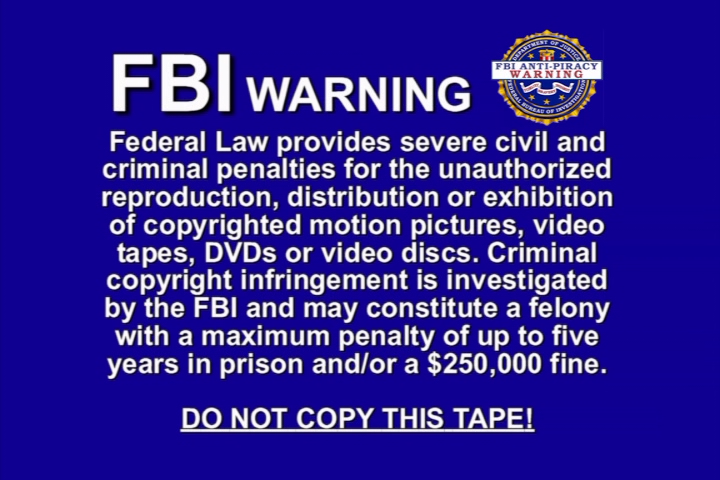 1
Person likes this